How to Have a Destination Wedding on a Budget
It's no secret that Southern California is a swoon-worthy wedding destination. The towering palm trees, expansive ocean blue and undeniably perfect weather make the Golden State a 10/10. However, you may not have a bottomless budget to shell out staggering costs that can come with hosting a far-away affair. Navigate your wedding budget with ease with these ideas that will get you the most bang for your buck!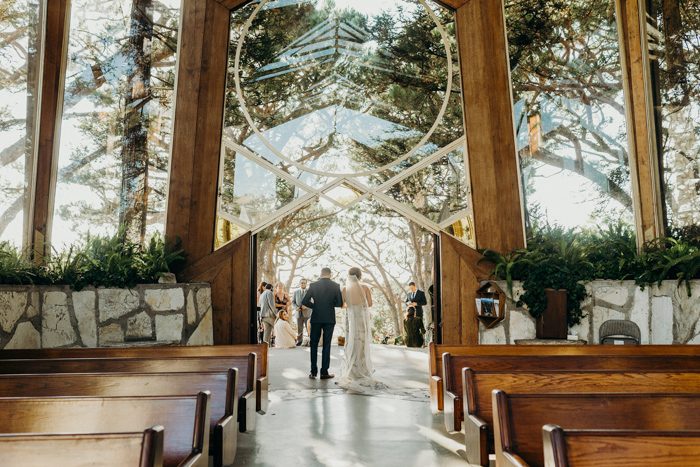 Photo | Kristen Soileau Portraits
Consider Your Wedding Date
Book your dream destination venue, but at a fraction of the cost. Consider a weekday wedding to slash ceremony costs. Wayfarers Chapel offers wedding ceremonies every. single. day. Monday, Tuesday and Thursday through Saturday, you can have your wedding at 10am, 12pm, 2pm, 4pm, 6pm and 8pm, for instance. Wednesday and Sunday have various times as well, so make sure to check with our Reservations office to find out more!
Photo | Desiree Hartsock Bridal
Choose Your Ceremony Venue Wisely
When it comes to your venue, pick a beautiful location that needs no additional decor or design elements. Wayfarers Chapel has lush greenery both inside and outside the glass chapel walls, with vast lawns, an ocean view and rose garden. All you have to do is show up!
Photo | Best of South Bay
Location, Location, Location
Your family and friends will be coming from all over to attend your destination wedding. A remote island or isolated location might make it difficult for your guests to get to, and quickly escalate costs. Pick a city that's easy to get to by plane – Wayfarers is just 40 minutes from LAX!
Ditch the Wedding Planner
Of course, having someone on site is helpful to ensure all wedding details run smoothly. When you book your wedding at Wayfarers Chapel, your reservation includes a one-on-one experience with a Wedding Director. Prior to your wedding day, this will be your point-person for ceremony details, and even coordinate a planning conference to go over your wedding day desires. They'll of course be on the grounds during the rehearsal, too! Done and done.
Photo | @amytphoto
Utilize Local Talent
Rather than flying in your go-to vendors, leverage local talent in the area. You'll not only be saving money, but will also get the most out of your destination wedding experience by discovering new talent and artists. From flowers to food, you'll reflect the coastal taste of the area your guests will truly love. See our recommended photographers here and be sure to ask our Reservations Office for our go-to florists.
Having your destination wedding at Wayfarers? Tag us in your photos at @wayfarers_chapel on Instagram!