How to Personalize Your Wedding
Weddings are not a one-size-fits-all event (and they shouldn't be!) Putting a personal touch on your wedding details makes your day that much more unique and special. Let your creativity fly and take a peek at our curated, customized picks!
Photo | The Mrs. Box
Put a Ring On It
(Ring) in your engagement by featuring your new bling in a custom box! Add your monogram or initials to show you're a soon-to-be-Mrs.!
Photo | Tutko Paper Co.
Signed, Sealed, Delivered
Personalize your wedding invitations with a custom wax seal. Whether it's a historical family crest or a symbol that is special to you and your spouse, it'll be hard for your guests to say no to these invites!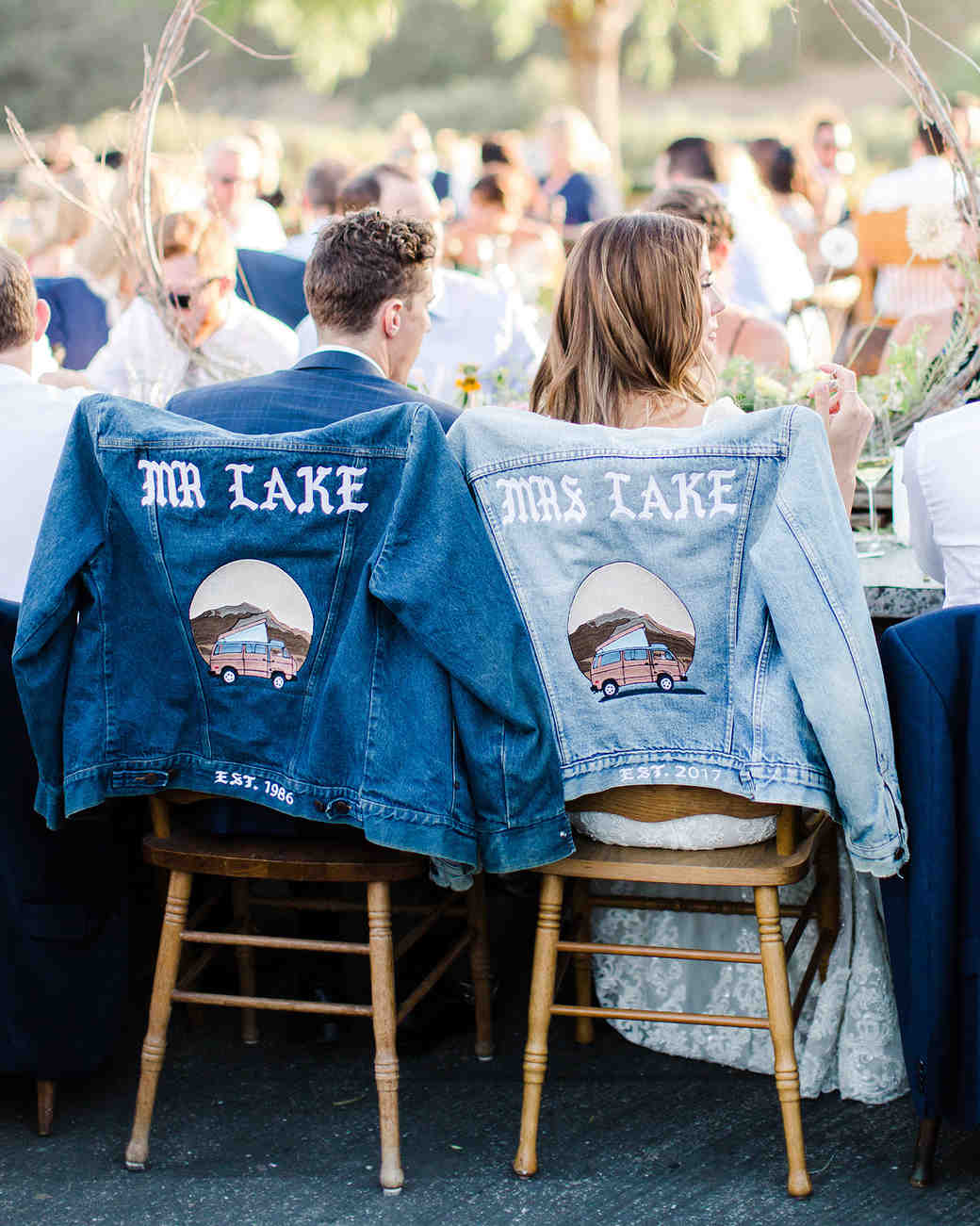 Photo | Anna Delores Photography
Unexpected Accessory
The latest boho-chic bridal trend? Personalized denim and leather jackets! Dress down your wedding gown with a touch of vintage charm – your fiance can even match! Couples have been customizing their jackets with their wedding hashtag, meaningful mantra or new last name.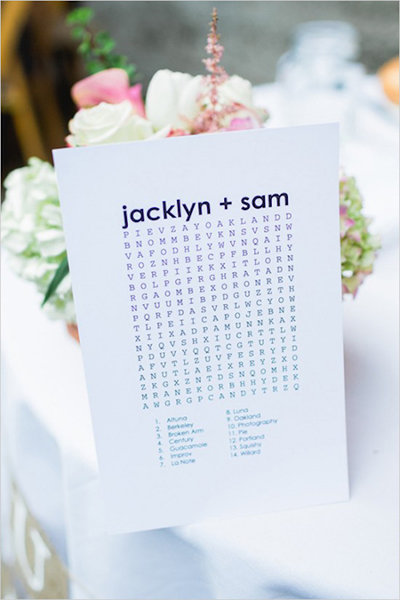 Photo | Blueberry Photography
Word Search
During the reception, there tends to be downtime. While your guests are at cocktail hour or waiting for dinner, have them take a stab at a couples-themed word search! Incorporate your favorite people, places and things.

Photo | Tammy Swales Photography
Family Tree
Create your own family tree with various framed photos. Your history is truly unique to you and your soon-to-be-spouse, so you should show it off! It's also a great way to honor the memory of beloved family members who have passed.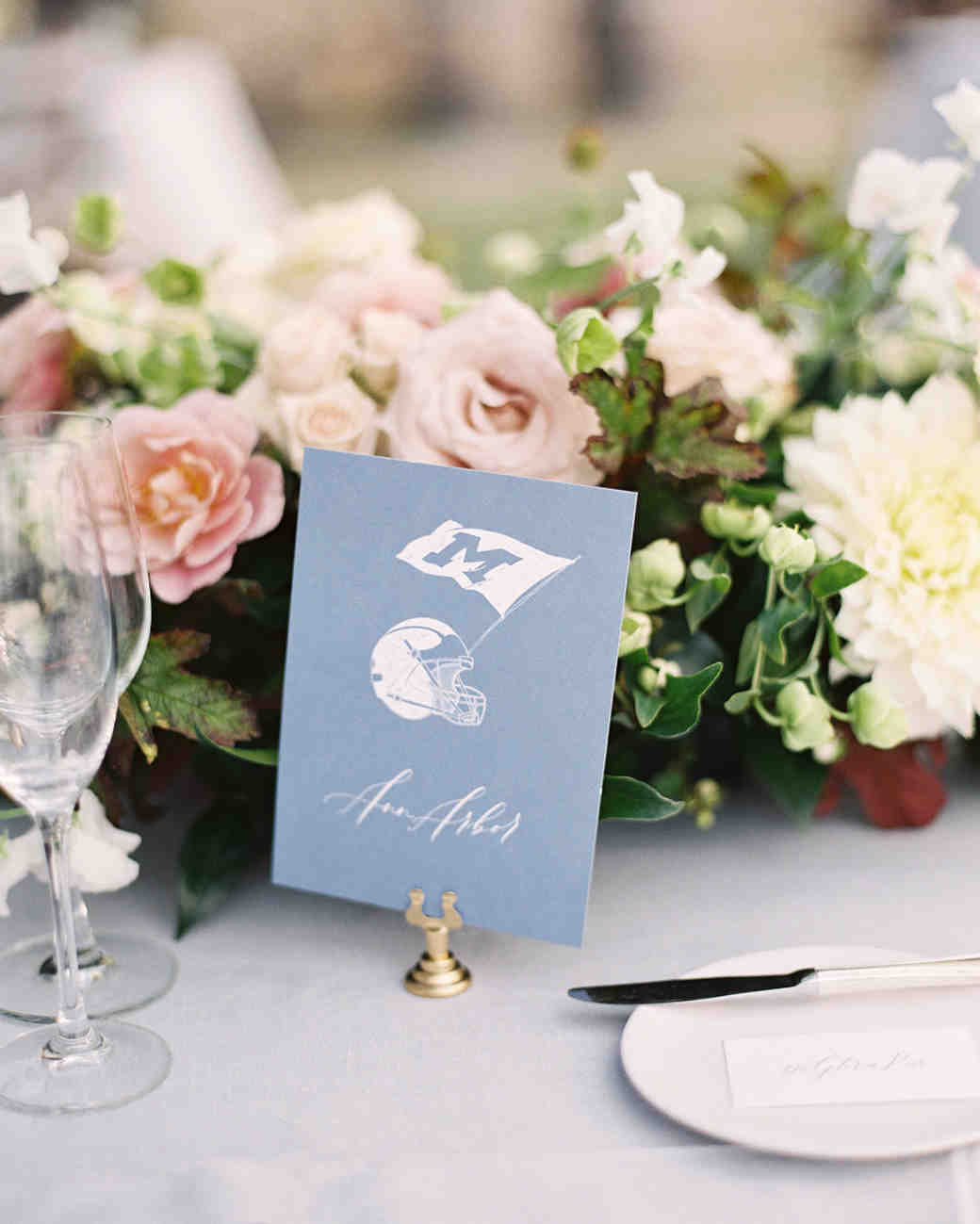 Photo | Kurt Boomer
Shared Pastimes
Share your love story with your guests by incorporating your favorite pastimes into your place cards. Maybe you met in college and showcase your school mascot, or your first date was a sailing trip and you display a sailboat. Whatever it may be, your guests will love taking part in what brought you and your fiance together.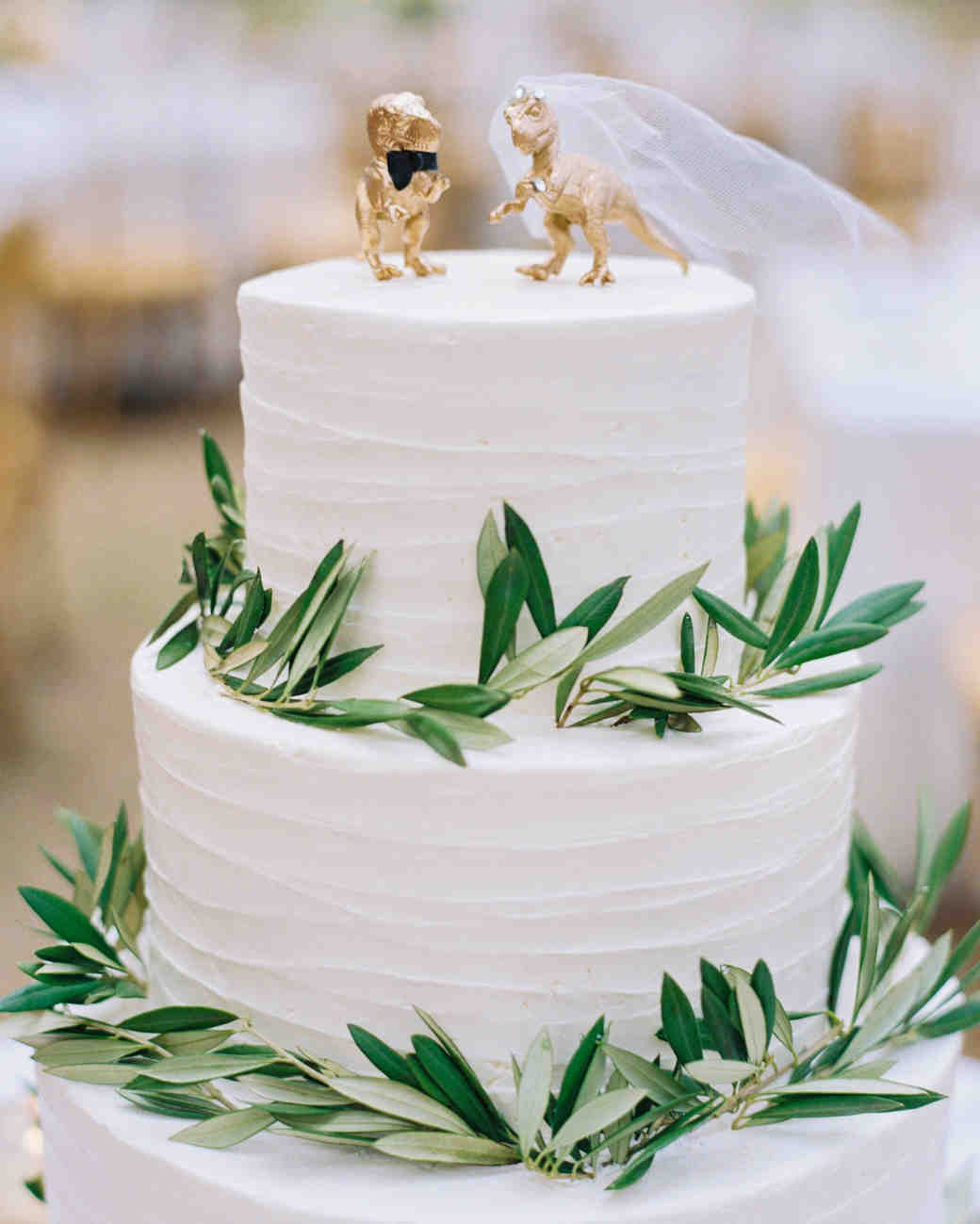 Photo | Perry Vaile
The Icing on the Cake
Give your wedding cake an upgrade with a one-of-a-kind cake topper. Whether you take inspiration from your favorite childhood cartoon, choose a delicate scripted monogram or get look-alike figurines, it'll be a statement piece you can keep forever.
Photo | Z Create Design
Modern Guest Book
Instead of an ordinary guest book for your wedding guests to sign, have them use a paint pen to sign a piece of acrylic that you can later frame and display in your home. It's a custom art piece you'll treasure forever!
Which personalized idea was your favorite? Tag us in your wedding day photos @wayfarers_chapel on Instagram!