The Best At-Home Workouts for Brides-to-Be
While your wedding may postponed, it is important to take advantage of this extra time to focus on yourself. Now is a great time to focus on your mental and physical health, and prioritize wellness as a part of your wedding preparation. Every bride has different goals when it comes to fitness – some may be looking to get in the best shape of their lives for the big day, while others prefer to tone their bodies and feel like a healthier version of themselves. Whatever your goals may be, getting in shape for your wedding day is easier than you think – and can be done from home! Check out our favorite ways to challenge the mind and body, and see transformation along the way.
Photo | Goop
Yoga
Yoga is a great way to exercise your body and soul, providing a meditative environment while transforming the body. Through various levels of movement, yoga can increase flexibility, increase muscle strength and tone, improve respiration, energy and vitality and improve cardio and circulatory health. Whether you prefer a beginner's flow or more cardio and strengthening focus with yoga sculpt (yoga with weights), there is a variety of options to fuel your yoga practice. CorePower is offering a selection of on-demand classes released every week, as well as The Yoga Collective, which offers a library of online classes and live classes from instructors from all over the country.
Photo | Whole Living
Barre
Barre helps strengthen and tone your muscles without increasing bulk – the ideal workout for that strapless wedding gown! Barre also improves posture, increases cardiovascular endurance and metabolism and is great for beginners, as barre movements are rooted in ballet but have no complicated choreography. No ballet barre is actually needed – feel free to use the wall, your couch or a desk! Barre Fitness, Physique 57 and PopSugar Fitness offer some great barre classes online so you can tone from the comfort of your home.
Photo | Yahoo
HIIT
HIIT, or high-intensity interval training, is a workout in which you give all-out, one-hundred percent effort through quick, intense bursts of exercise, followed by short, sometimes active, recovery periods. This type of training gets and keeps your heart rate up and burns more fat in less time. Barry's Bootcamp offers live classes every day on Instagram on their IGTV, and Orangetheory Fitness also has at-home workouts available online.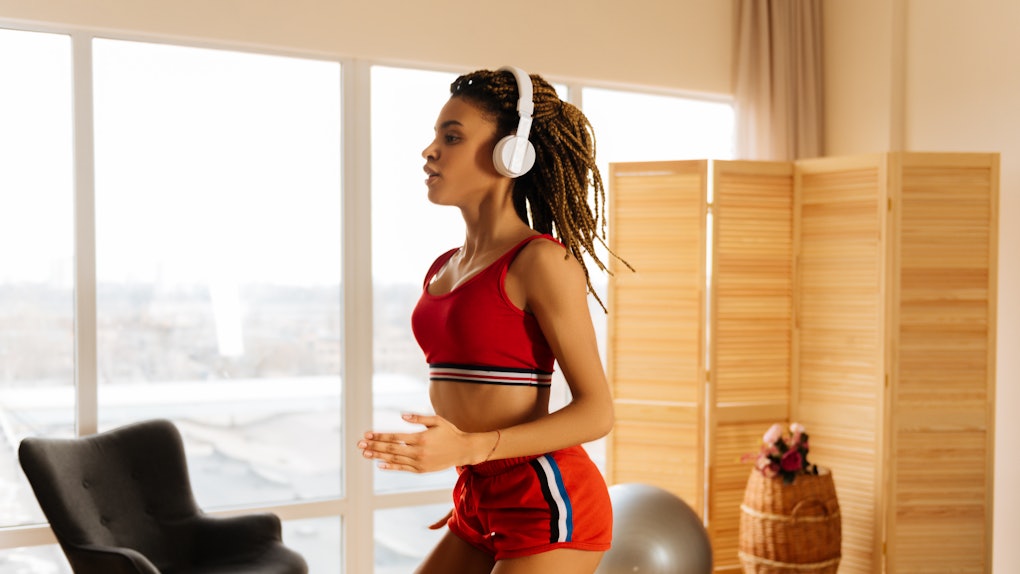 Photo | Elite Daily
Dance Cardio
Dance is not only a fun way to sweat, but also has a wide range of mind and body benefits. Dancing utilizes different muscle groups, improves coordination and rhythm, tones muscles, burns fat and also improves your mood and boosts brain function! Whether you are a beginner or trained pro, there are many options to groove and get fit. Zumba is a popular option and has many levels, and there are also high-energy videos on YouTube you can stream on-demand, such as those provided by The Fitness Marshall.
Photo | Well + Good
TRX
TRX, or Total Body Resistance Exercise, is a specialized form of suspension training that uses your body weight and gravity as resistance to build strength, balance, coordination, flexibility, core and joint stability. While you need two straps to do this, you can access TRX classes from home with TRX Live or by also supporting local fitness studio teachers that may be offering these classes via Zoom.
Photo | Medium
Pilates
Pilates is a popular low-impact exercise, effective for toning, building lean muscle and improving posture. While reformer pilates is not possible at home, mat pilates offers a dynamic, all-over workout. All you need at home is a mat to cushion your knees and back, so no resistance bands or weights are required. There are so many YouTube videos available to stream pilates classes at home, such as Blogilates, PopSugar Fitness and The Live Fit Girl.

Photo | SELF
Running
Going on walks and runs are a simple and easy way to get moving and get outside. You can go at your own pace, set your own goals and get your heart rate pumping any time of day or night. Walking and running are also great to break up the day and free your mind for a moment. Get creative and make a playlist that moves you, and share with friends!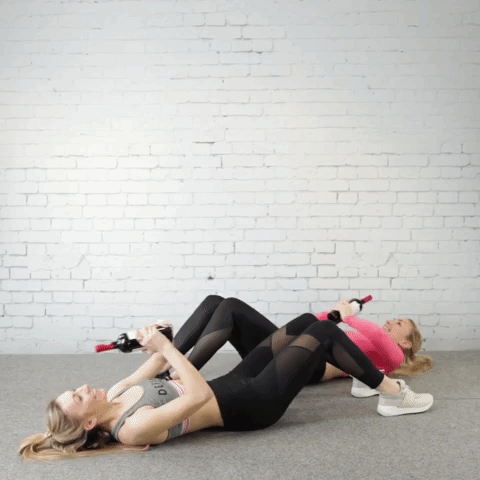 Photo | Cosmopolitan
Lifting
Weight lifting is ideal for those looking to build and maintain muscle mass, but also improves posture, lowers inflammation and can even help you get a better night's sleep. While you may not have a full set of weights available at home, there are so many household alternatives that work just as well. No dumbell? Try a paint can, laundry detergent or a milk jug. Wine bottles, canned food and chilled water bottles are great weight options, as well. For weight exercises, check out Pinterest for a variety of weight circuits you can do at home.
For information on weddings at Wayfarers, click here.