Written in the Stars: Astrology Wedding Inspiration
Whether you're an astrology aficionado or simply a star-crossed lover, drawing inspiration from the sky is no new craze. Did you know that some cultures rely on astrology for choosing life partners, wedding dates and other details? Maybe you've had your star chart read, or you check your horoscope every now and again – either way, a celestial celebration surely is a beautiful one. Get ready to be starry-eyed for these ideas that will make your wedding day out of this world!
Photo | Carol Olivia Vert
Picking Your Wedding Date
You probably already know a little bit about horoscopes – the signs, the symbols, the personality traits… but did you know that marriages can have horoscopes, too? Electional astrology is what some people turn to determine a horoscope for a fixed moment in time that is most advantageous for an event, such as a job change, a new home or wedding nuptials. It's impossible to pick the perfect date with a perfect chart, but trust your gut and discuss with your partner a suggested date and time of day to tie the knot!
Photo | Imagine Images
Choosing Your Venue
Astrological signs are comprised of four elements: Earth, Air, Water and Fire. If you're looking to tie them all in, look no further than Wayfarers Chapel! Overlooking the ocean and surrounded by towering trees, the glass chapel is the quintessential environment for an earthy, wooded wonderland.
Photo | Ether & Smith
Striking Invites
Capture the essence of a starry sky with your wedding invitations. You can even add the constellation of your wedding date zodiac sign!

Photo | Shutter Key Photography
Seeing Stars
If you're having an astrological-themed wedding, odds are you aren't in the market for a standard white dress. This blush wedding gown adorned with glittering stars is an absolute showstopper.
Photo | Local Eclectic
Shine in Your Sign
Wear your zodiac sign loud and proud! This delicate necklace is dainty enough to wear with your wedding ring, gown and any other accessories.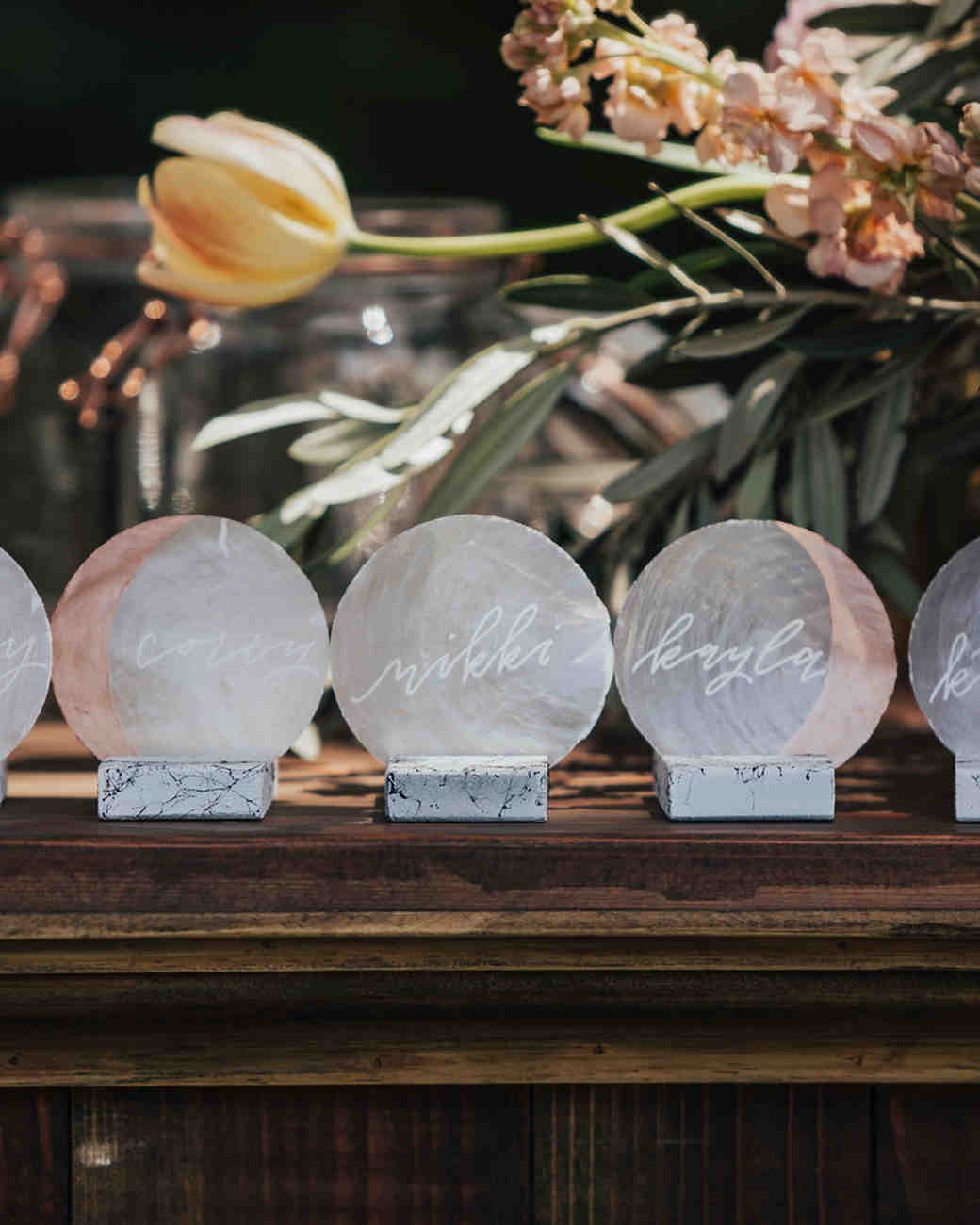 Photo | Carol Oliva Photography
Seated by the Moon
How amazing are these personalized seating cards? Each seat assignment has a different phase of the moon. The stars, the moon, the sky – it's all coming together!
Photo | Sketch and Etch Creative
To the Moon + Back
The dance floor is your galaxy! Add some pizzazz to your reception space with a fun light-up sign. Show your guests you love them to the moon and back!
Star Chart Readings
As a unique wedding activity, have guests get their natal charts read by an astrologer! Your guests will remember discovering more about themselves and sharing in the star-crossed fun on your wedding day.
Are you ready for a wedding that's out of this world? Tag us in your starry celebrations on Instagram at @wayfarers_chapel!